I Draw Plans!
Do you need plans for cabinets, a woodworking project or maybe house plans?
I use state-of-the-art software to draw plans and whether they're for a whole house, a shop or a piece of furniture, they come out perfect every time.
My fee is $30 per hour.
I can draw them in 2D (flat plans like you see immediately below) or in 3D so you can see EXACTLY what your project will look like BEFORE you involve yourself with any costly design mistakes.
Here's how it works:
You contact me via email telling me what you want

I email you with my total fee estimate

you email back with all the dimensions I ask for

I model your project, send you an email with pics of different model views along with my fee.

You PayPal the fee to my account then I send you the plans and cut list via email.
Here's a 2D electrical plan:
Here are just a couple of the 3D models I've done...the first is one view of a deck and the second is a street sign.
This is a model of a set of computer office cabinetry I did for a client. Every drawer, every door are detailed...even the pins holding the shelves are modeled.
Here is a partial cut list of the parts for the above cabinets that was generated by the software I use: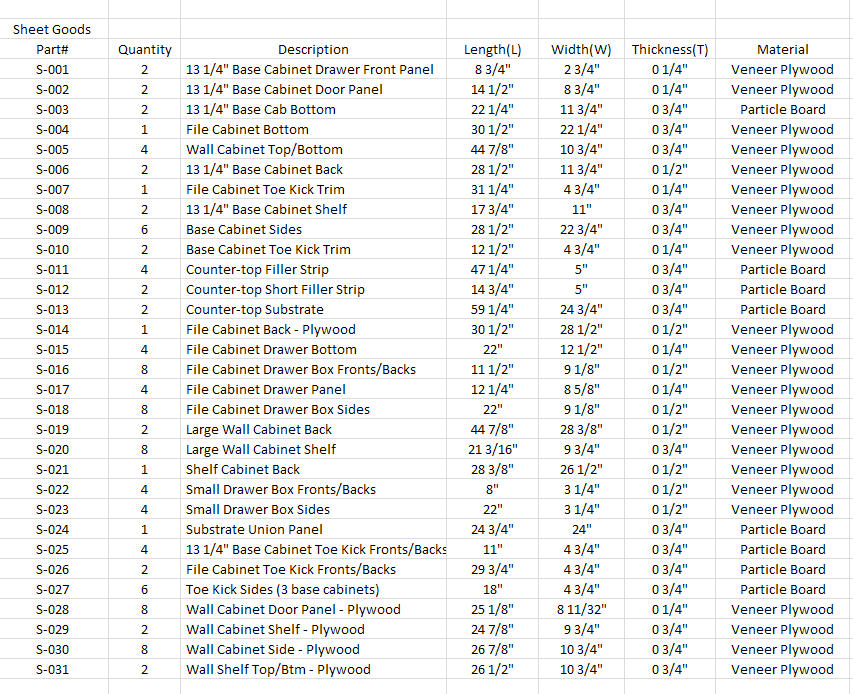 Email ME or call 406-675-4526 for additional information.